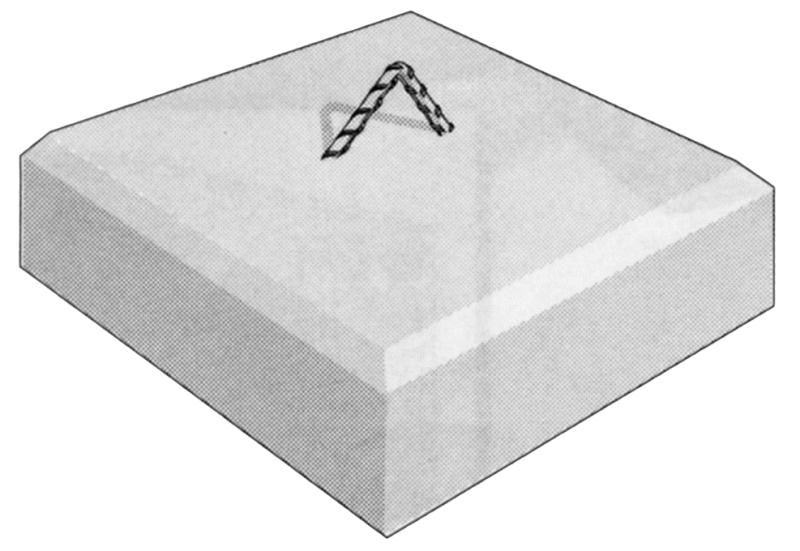 Anchor Plates – A floating dock system absolutely requires an anchoring system every +/- 30 feet. Anchoring chain plates should be installed everywhere you plan on anchoring. It is the anchoring weights that will hold the dock in place since there are no poles and the docks is submitted to lateral pressures by the wind, waves and the boats.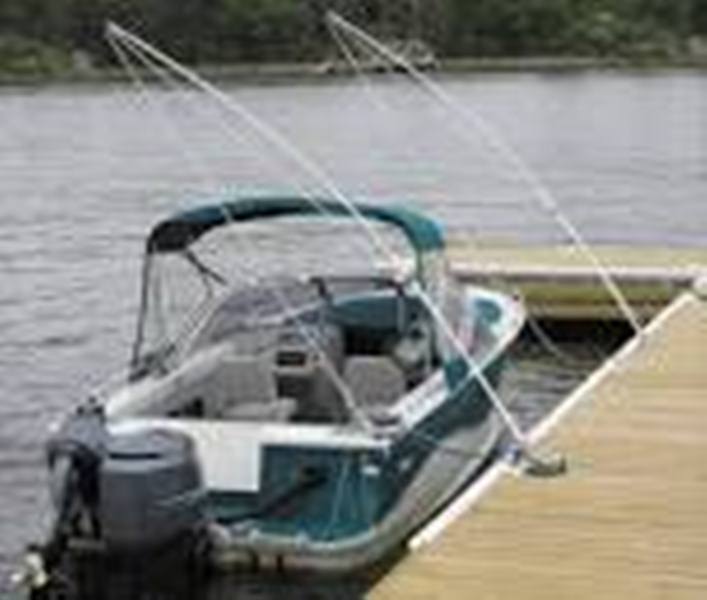 Mooring Whips – The spring action of a mooring whip will keep your boat a safe distance from the dock in conditions of wind and high wake. Whether you're looking for economy whips or the ultimate whips, we've got the whips you want in all sizes.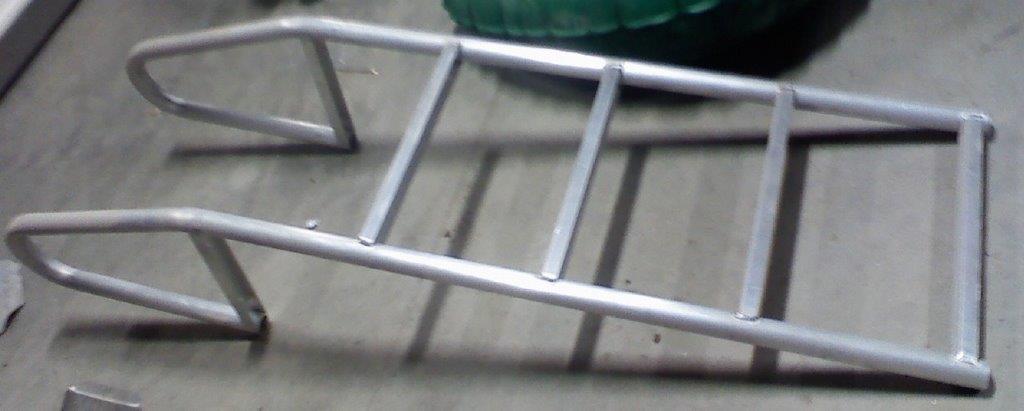 Standard Ladder-20 Degree angle, all aluminum, flip-up ladder.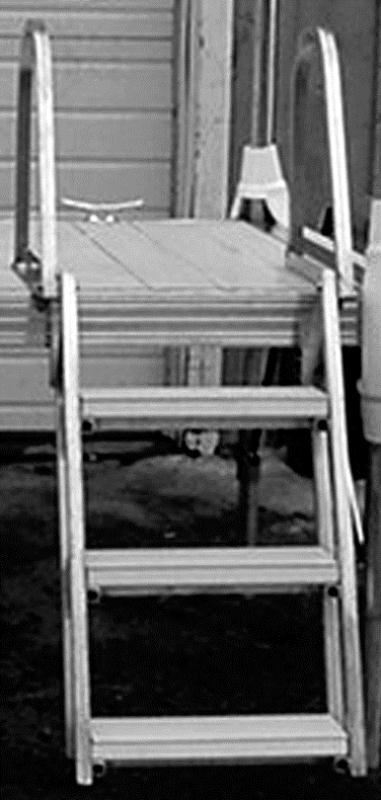 Deluxe Ladder-20 Degree, wide tread, flip-up ladder. Comes with either aluminum or vinyl treads and allows for you to swing your ladder out of the water when not in use.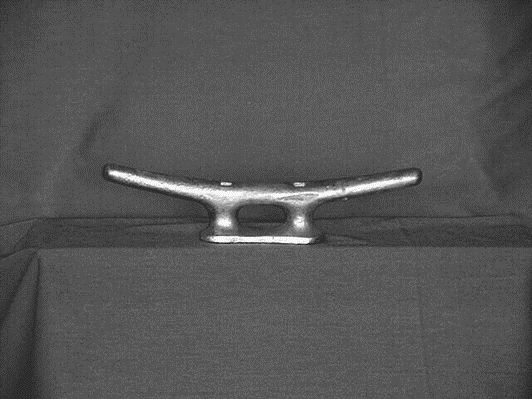 Galvanized Steel Cleat– 8" made from iron and dipped in hot galvanized steel.



Safety Cleats- come in 6" or 8", and are a fold down cleat. Safety is the word that describes these cleats for you will not trip or stub your toe on them.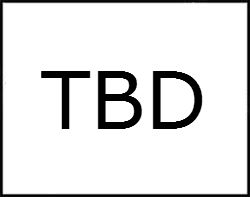 Corner Bumper- prevents damage to your boat when wind and current are working against you. The Corner Bumper is a highly efficient fender that protects your boats bow and hull from damage caused by contact with the dock.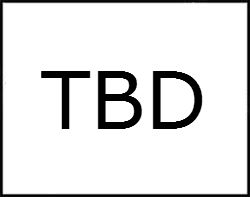 Edgeguard Bumper- is made of a vinyl outer layer which is molecularly bonded to a tough inner core of vinyl. The outer layer is a proprietary formula with UV inhibitors and fungicides which gives the resulting dock edge long lasting flexibility, durability and good looks.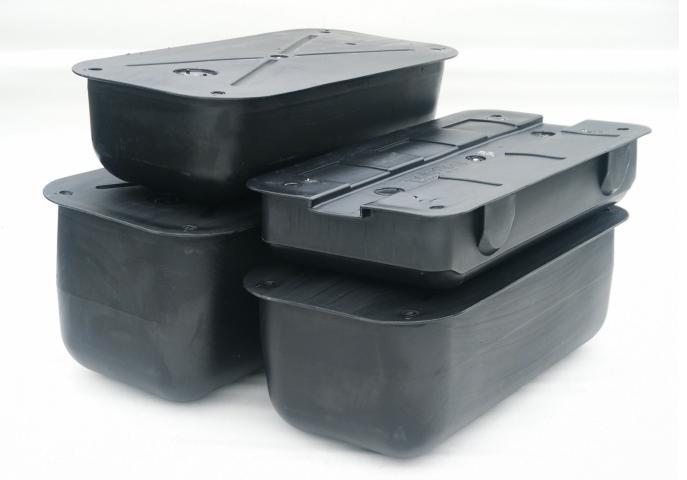 Float Drums – PolyFlange dock floats, manufactured by WEK Industries. Polyflange floats feature a plastic mounting edge around the entire drum, giving you more options on how you can mount the float to your dock. When attaching the float, simply drive a screw directly through the plastic flange at any place. Floats are blow-molded from strong polyethylene and foam-filled.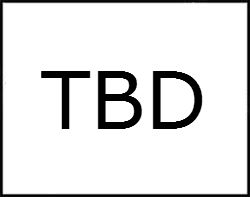 Poly Flange Float Drums- Determining the type of float drum you want will depends on how far out of the water you want your dock to sit. Our standard float drum size is 12" but other sizes are available to meet your individual needs.